Windows 11 Revealed
I woke up today with excitement and optimism. I felt like a kid again, excited to open up the next new thing. No, I am not describing Christmas day. I am describing the big Windows 11 reveal. I watched with glee as Panos came on camera to deliver his passionate and personal speech about his childhood home, how it feels right, and how it feels familiar, still feels like home. He made an analogy that resonated with me, that Windows is like home. It's familiar, but it can be upgraded, renovated, decorated, and still just feel like home. A couple weeks ago I wrote this:
"To me this all suggests a focus on increasing productivity, usability, while giving Windows a fresh (and I hope consistent look) as Windows enters this next decade with increased competition from mobile first OS's that are more for consumption then creation of content. The PC is the workhorse, it's the pickup truck of the modern world. Windows .Next is the new model coming out of the factory with new creature comforts but built on the same foundation that has led us to this point. You still recognize it as a truck, but it's got better handling, better shocks, better MPG, and a sweet look."
I went with the car analogy, and after today I would still argue it fits, but it exceeds my expectations. Today was a celebration, I even tweeted that that Microsoft hit a grand slam today. Despite the leak, the name slipping ahead of launch, and the rumors out there, they delivered an awesome presentation. Do I still have questions? Why yes of course. Do I have a few critiques? Yes but until I can use it I won't know for sure. Am I disappointed there were no bits today? Absolutely, I honestly thought I'd have it installed on my brand new XPS by now. Am I beyond excited? Of course!
To me this is one of the most important Windows releases ever, and Microsoft HAD to nail it. There is way more competition than the glory days where Windows 9x was EVERYWHERE and mobile was nowhere. This release is more than Windows 7 was to Vista and builds on the amazing work in Windows 10 that led us away from the cartoonish-ness of Windows 8. One of my favorite lines from today was "We took aim at complexity and brought you simplicity." It appears they have done this without making it TOO simple to frustrate power users (a la Win 8). It's early still, and we don't have the bits yet to try it in person, but the idea is very noble.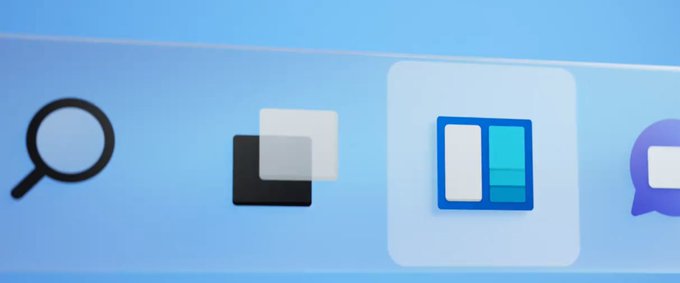 The Windows team should be so proud, I hope they are all having a beverage of their choice tonight (6/24). They pulled it off, and the reactions from the enthusiasts and press has been very, very positive. What amazed me today is I couldn't tell who was more excited the enthusiasts or the Windows Team, and that is so awesome. You could feel their excitement and energy in their social media posts and video clips. This was not a staged, toe the company line attitude. This was genuine. I know some of these people from working with them over time, and I could picture them saying it in person (boy how I wish we could have done an in-person WIMVP event today).
If you haven't watched the Windows 11 sizzle video, I have it below and it is worth watching. There are just nice little subtle things that show care and intention. There are pops of color, transitions that shine, and glass effects that are 11x better than the original Aero. New layout modes to make multitasking even better, undocking a laptop just became way more productive, Teams is BUILT IN, the Store gets a much-needed overhaul (along with VERY friendly Developer terms), Android apps will run right in Windows, gaming remains 1st class and best on Windows, the Start Menu becomes user focused and oh so much more. It's also a FREE Upgrade for PC's that support it, with an app for you to check and learn more here.
I was disappointed some briefings were made only to the press today, especially after they teased that the Commercial Event was coming at 9:30. As a Sys Admin I was waiting for the enterprise features as well as some of the logistics behind a deployment. Slowly some of those things trickled out throughout the day as the press tweeted and the Microsoft blog posts went live. They should have had a second video presentation for anyone concerned about the Enterprise that started at 9:30. They could have still done a press briefing for Q/A but at least give us a little more on the enterprise side. Ah well.
I could not have been prouder to wear the WIMVP badge today and to break the dress code at work to wear my Windows Insider t-shirt. I cannot wait until next week when the bits come out, I will post more once I can get my hands on them. Stay tuned and become a Windows Insider today!